Roman Art and Architecture
by Siobhan O'Reilly

Rome had some of the most skilled artists in the world. Although a lot of them were unknown and influenced greatly by Greek artists. Some great works were found in sculptures, paintings, and mostly found in architecture. Roman architecture was the greatest achievement by the Romans. In that great buildings were developed such as, the Colossem and the Pantheon which made Rome famous for their architectural techniques.
Roman sculptures and paintings were mainly based on Greek works, but later had developed into a whole new achievement during the 1st and 2nd centuries. Sculpture was made widely from marble to bronze. Works that extended from small figurines to full size statues. Many of the sculpture scenes were of deities, emperors, animals, and also commemorating historical events. Like Greek sculptures, Romans painted their sculptures life-like and used grayish colors. Roman paintings were different then sculptures in that they were mostly done on walls and ceilings and were sometimes made with bright colors. Paintings found in Pompeii have four over lapping styles. These styles were used sometimes to categorize other Roman paintings. Style 1 dates from the early 2nd century BC. This style is very simple, imitating blocks of colored marble forming architectural features. Style 2 dates from around 90 BC, which imitated style 1 by marble panels but three-dimensional architectural features. Such as columns were painted on flat walls rather then molded in stucco. Style 3 was a flat wall surface with architectural details and abstract designs against a painting of small pictures. Style 4 dates from the mid-1st century. This style was a mixture of styles 2 and 3 combining realistic and unrealistic elements.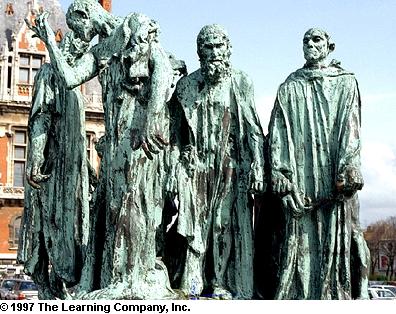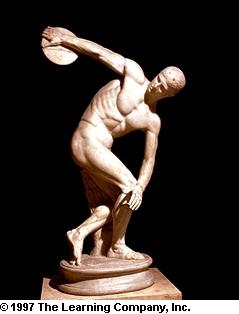 Roman Architecture was the most important style of ancient buildings, not only for their beauty but for their influence on later buildings. Buildings such as the Colosseum was one of Rome's most spectacular buildings. Built in 72 AD, the great amphitheater held many gladiator contests. The Colosseum was huge and held over 45,000 spectators. Another building famous to Roman architecture is the Pantheon. The Pantheon was largest and most magnificent of Roman circular temples. The Pantheon is the oldest domed building still used today. It was built in 120 AD by emperor Hadrian. The inside of the circular temple is surrounded by massive walls that once were lined with expensive marbles. The roof was originally made with bronze tiles. In 1609 the Pantheon was made into a Christian church. Roman architecture unlike other constructions, was performed very carefully. Roman architects used structural engineering to help them create concrete and form new vaults. They also used design, in order to see the right angles formed by straight avenues to create a balanced layout for great fomus (civic centers).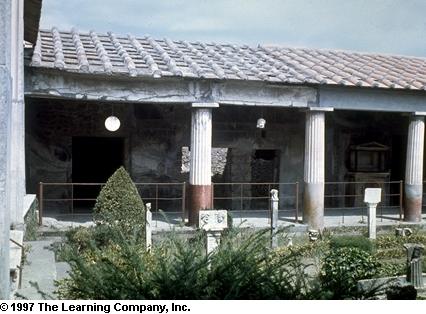 The Pantheon
The Colosseum